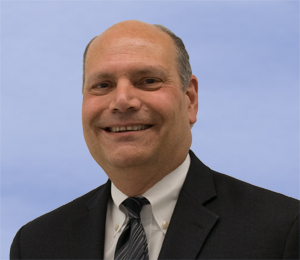 Dennis J. Scott
Senior Vice President, General Counsel, Chief Compliance Officer & Corporate Secretary
Dennis J. Scott is senior vice president, general counsel, chief compliance officer and corporate secretary for Centrus Energy Corp. Mr. Scott serves as Centrus' principal legal and corporate governance officer.
Mr. Scott joined Centrus' predecessor, the United States Enrichment Corporation, in 1994 as an assistant general counsel. Since then, he has held positions of increasing responsibility, including deputy general counsel and director of corporate compliance. Prior to joining the Company, Mr. Scott was in private practice, representing clients in complex development projects including energy, redevelopment, permitting, and environmental remediation. He has also been an adjunct professor of environmental law at George Washington University and was a captain in the U.S. Army Judge Advocate General Corps.
Mr. Scott holds a Master of Laws in Environmental Law, with Honors, from George Washington University, a Juris Doctor, Cum Laude, from Villanova School of Law, and a B.A. in Business Administration, Cum Laude, from the University of Miami.