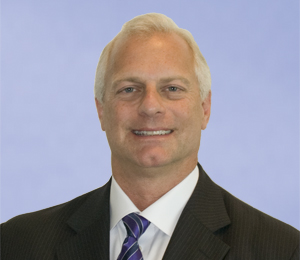 Elmer Dyke
Senior Vice President, Business Operations & Chief Commercial Officer
Elmer Dyke is senior vice president, business operations, and chief commercial officer for Centrus Energy Corp. He is responsible for all aspects of the company's low enriched uranium (LEU) business. This includes the sourcing, sales, and delivery of LEU and uranium to customers in the United States and around the world.
Mr. Dyke has 30 years of experience and leadership in the nuclear industry focusing on the nuclear fuel cycle and nuclear nonproliferation issues.  He has consulted for the U.S. Department of Energy (DOE), the National Nuclear Security Administration and other U.S. government organizations, including several U.S. National Laboratories and numerous international agencies.
Mr. Dyke most recently served as vice president for sales at NAC International, where he drove the company's business development and international sales efforts.  He also served as senior vice president of NAC's global consulting business, where he led a group of internationally recognized experts on the comprehensive nuclear fuel cycle, management and strategy, nuclear fuel performance, training, financial and strategic analysis, nuclear quality assurance, safeguards and security, and nuclear industry human resource development.
Previously, Mr. Dyke led Booz Allen Hamilton's business practice on nuclear nonproliferation and nuclear security, working closely with the U.S. Department of Homeland Security, DOE as well as the U.S. nuclear industry on a wide spectrum of energy and security consulting projects.
In his various roles, Mr. Dyke has developed strong ties to commercial and government leaders in the nuclear industry around the world, including leaders in the nuclear new build community as well as those in established markets. He currently serves on the Board of Management for the World Nuclear Association and the Board of Directors for the United States Nuclear Industry Council.
Mr. Dyke holds a Bachelor of Arts, International Political Economy from Davidson College. He was a Captain in the U.S. Army Reserve serving 13 years in the Signal Corps.