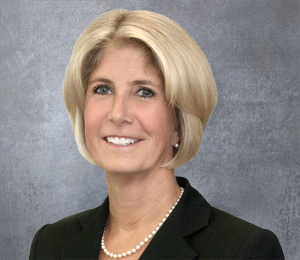 Marian K. Davis
Senior Vice President, Chief Financial Officer & Treasurer
Marian K. Davis is senior vice president, chief financial officer, and treasurer for Centrus Energy Corp. She oversees the financial activities of the corporation, including accounting, treasury, financial and strategic planning, information technology, tax, procurement and investor relations. Ms. Davis most recently served as vice president, finance and accounting. She joined Centrus in 2011 as vice president and chief audit executive responsible for the corporation's internal audit function.
Prior to joining Centrus, Ms. Davis was senior vice president, corporate internal audit for Sunrise Senior Living, Inc., where she established the company's internal audit function and led its efforts in Sarbanes-Oxley, SEC and Medicare compliance. Before that she served in financial executive positions for HMSHost Corporation, Host Hotels & Resorts, Inc. and Marriott International, Inc. Mrs. Davis began her career in public accounting with PricewaterhouseCoopers.
Ms. Davis earned a Bachelor of Science in accounting from the University of Maryland. She is a Certified Public Accountant and a member of the American Institute of Certified Public Accountants and the Institute of Internal Auditors.