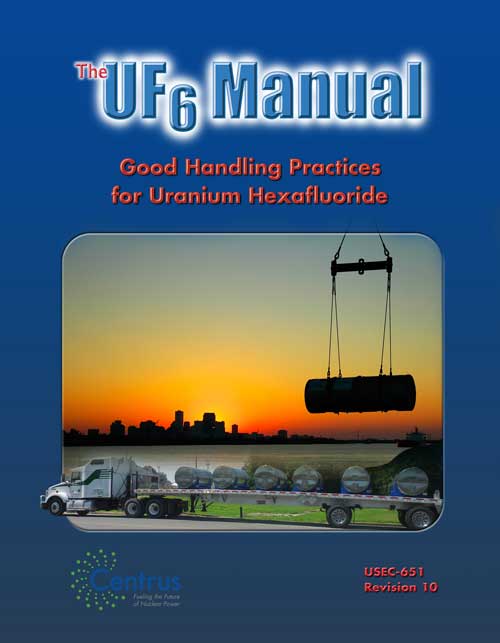 The UF6 Manual: Good Handling Practices for Uranium Hexafluoride, USEC-651, is the tenth revision of a document first issued by the Atomic Energy Agency in 1957 to provide information on how UF6 is handled in a uranium enrichment plant.
This document, which Centrus published in 2017, is neither a rule nor a standard, but rather a general description of how to manage UF6.
To Order:
Complete the order form and mail it, along with a check for $60.00 for each copy ($55.00 plus $5.00 shipping and handling) to:
Centrus Energy Corp.
Attn: Mark Smith
6901 Rockledge Drive
Bethesda, MD 20817
Please make checks payable to "United States Enrichment Corp.", the Centrus subsidiary that will process your transaction.
If you are unable to mail a check, wire transfer instructions are included on the form.