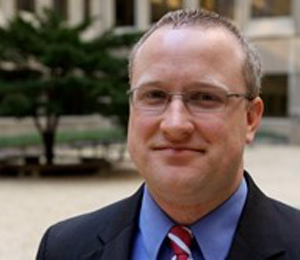 Dan Leistikow
Vice President, Corporate Communications
Dan Leistikow is vice president, corporate communications for Centrus Energy Corp.  In this role, he leads media relations and strategic communications efforts focused on the value Centrus provides to customers, investors, and the nation.   
Prior to joining Centrus in 2015, Mr. Leistikow served as a principal at the Smoot Tewes Group, a public affairs consulting firm in Washington, D.C., representing a range of private sector and nonprofit clients, particularly on energy and climate issues.
From 2009 to 2013, he served as Public Affairs Director at the U.S. Department of Energy, overseeing media relations, speechwriting, and digital communications across the full spectrum of the Department's work, from warheads to windmills.   
Mr. Leistikow spent four years as press secretary and then communications director for former Wisconsin Governor Jim Doyle and is a veteran of numerous local, state, and national political campaigns.
He is a graduate of Georgetown University.