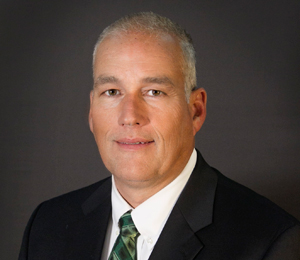 Larry B. Cutlip
Senior Vice President, Field Operations
Larry B. Cutlip is senior vice president, field operations, for Centrus Energy Corp. In this role, Mr. Cutlip leads Centrus' activities at its Tennessee, Ohio, and Kentucky sites. Mr. Cutlip also serves as president of the Company's wholly owned subsidiary American Centrifuge Manufacturing, LLC.
Mr. Cutlip has more than 35 years of nuclear experience and has served in several senior operations, engineering and plant management positions at Centrus' facilities. Most recently, he was deputy director of the American Centrifuge Project, where he oversaw the teams charged with meeting the requirements of the United States Centrifuge Technology Advancement contract with Oak Ridge National Laboratory.
Mr. Cutlip has a long history of successfully leading critical programs for the company, including establishing the manufacturing base for the American Centrifuge program, executing major contract work for the Department of Energy at the Portsmouth Gaseous Diffusion Plant site, and establishing Centrus' transfer and shipping capabilities at the Paducah Gaseous Diffusion Plant. He has received numerous corporate awards for his accomplishments.
Mr. Cutlip holds a Bachelor of Science degree in physics and mathematics from Muskingum College.  He completed Advanced Management Training School as well as numerous other technical and management training programs.