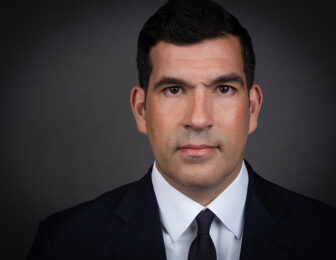 Nelson Perez
Vice President, Government Relations
Nelson Perez is vice president, government relations for Centrus Energy Corp. In this role, he leads Centrus' government relations and policy advocacy efforts focused on supporting the Company's strategic objectives.
Prior to joining Centrus, Mr. Perez served as Senior Vice President at Altice, USA, one of the largest cable and internet providers in the U.S.
From 2005 to 2021, he worked in various government relations role for two of the largest investor-owned utilities. Mr. Perez was the Vice President of U.S. Government Relations at National Grid, an international energy delivery company with headquarters in London that delivers electricity and natural gas to nearly 8 million customers throughout New York, Massachusetts and Rhode Island. Prior to joining National Grid in 2010, Nelson spent four years as the Federal Government Relations Manager for Consolidated Edison, an energy company deliver electricity and natural gas to New York City and New York Westchester County.
Mr. Perez started his career as a committee counsel in the New York State Assembly. He returned home to New York City to work for the Speaker of the City Council and then for the City Comptroller.
Mr. Perez received his Juris Doctor from Albany Law School and his Bachelor of Arts in Political Science from the University at Albany.